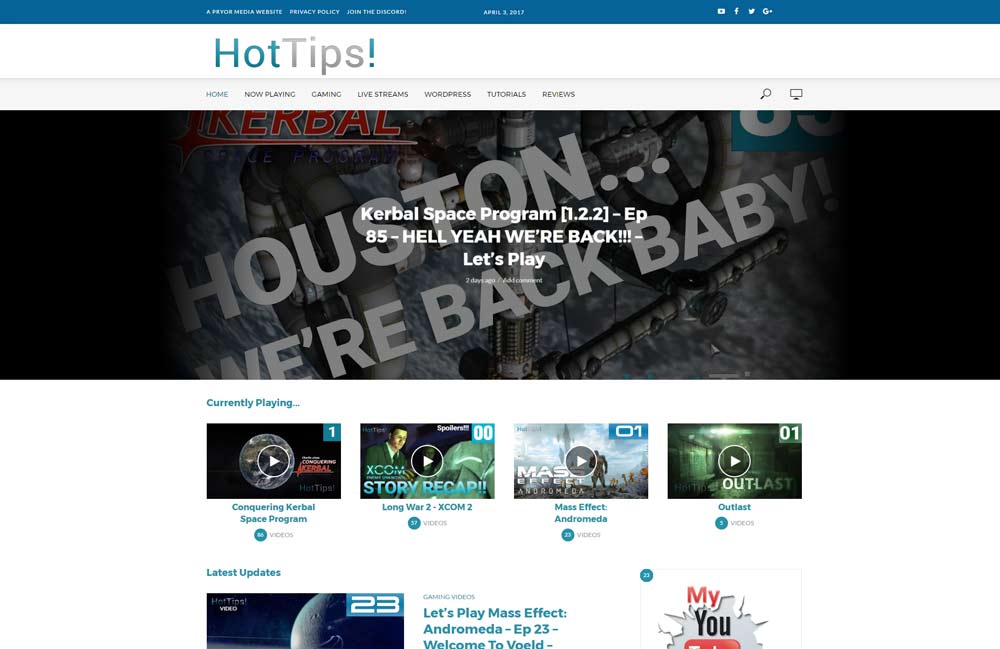 HotTips! Media is the official website for the HotTips! YouTube Channel as of October 2016. It has replaced HotTipsCentral.com (although the latter remains live anyways due to having some traffic to it still being discovered). This website offers a far more video-focused design, with features emphasized for media consumption and publishing. There are special templates for a variety of content types, including several styles for video distribution.
The site also is more efficient, having lighter code, and an auto-import feature that brings in the details of YouTube videos published on the HotTips! channel, and automatically sets them as drafts for approval. As the manager of the site, I only need to access the current drafts, change a few settings and set the series designation (if the video is part of a series), and then hit publish. The posts will even pull in the video's thumbnail as the featured image to represent that post automatically, and will place its proper SEO title and description automatically too.
Unlike HotTipsCentral, HotTipsMedia incorporates additional engagement for readers by distributing posts to social media automatically upon publishing, and offers a daily digest newsletter that sends out consistently-designed summaries of the videos that were published (goes out daily at 3pm ET. Posts published after this time are sent out the following day).
Want more information about this site and how it works? Click "Visit This Project" and see it yourself! 🙂